Showcasing a varied range of well engineered vacuum pumps, vacuum systems, steam jet ejectors, water jet ejectors, closed loop systems, liquid ring vacuum pumps, oil seal vacuum pumps, etc.....

An Overview

With an ever committed spirit of customer satisfaction, continuous innovation and ethical work values, Hydrotec Systems, formerly known as Hydrovac Systems, came into existence in the year 1989. From the year 2008, the present name, 'Hydrotec Systems' came into effect. We are a leading manufacturer, exporter, trader and supplier of premium quality pumps and pumping equipments. Our wide product range includes Water Ring Vacuum Pumps, Liquid Ring Vacuum Pumps, HV Series Vacuum Pumps, Steam Jet Ejectors, Water Jet Ejectors, Closed Loop Systems, etc.

We are also a well known service provider in the industry, undertaking key turnkey projects involving designing, commissioning, installation, etc. for the aforementioned products. Our export markets are centered in Africa, Kenya, Nepal, Oman, Israel, Rwanda, Sri Lanka, Singapore, Thailand, besides Europe, Gulf, and many other Asian and overseas regions. For better performance and durability of every product, we apply latest production techniques and use advanced machines for production and quality testing job.

Memberships
We are a registered member of the following distinguished trade organizations:
Indian Pulp and Paper Technical Association (IPPTA)
Federation of Andhra Pradesh Chambers of Commerce and Industry (FAPCCI)
Bulk Drugs Manufacturers Association (BDMA)
Small Scale Industries (SSI).
Our Products

We offer a series of world class products which are superior in quality and application. Our wide product range includes:

Vacuum Pumps

Water Ring Vacuum Pumps
Liquid Ring Vacuum Pumps
HV Series Vacuum Pumps
Two Stage Water Ring Vacuum Pumps
Liquid Ring Vacuum Pumps
Oil Seal Vacuum Pumps, etc.

Single Stage Vacuum Pump Parts
Single Stage Cone Sets
Vacuum Systems
Rough Castings
Ejectors

Steam Jet Ejectors
Water Jet Ejectors
Steam Jet Ejector System

Closed Loop Systems, etc.
Services Offered
Designing
Commissioning
Installation, etc.

Application of Our Products
| | |
| --- | --- |
| Agrochemicals | Aircraft |
| Asbestos | Autoclaves |
| Brick and Ceramic | Cement |
| Chemicals | Dyes |
| Egg Tray Units | Explosives |
| Fertilizers | Lift Irrigation Projects |
| Micro-Electronics | Mouldings |
| OEMs | Oil Refineries |
| Refrigeration | Paints, and many other areas |
Industries We Serve

| | |
| --- | --- |
| Food Processing Industry | Pharmaceutical Industry |
| Dyes & Intermediate Industry | Petrochemical Industry |
| Filter & Distillation Plants | Paper & Pulp Industry |
| Ship Building Industry | Textile Industry |
| Chemical & Bulk Drug Plant | Sugar & Filter Plants |
| Jet & Surface Condenser Industry | Processing Plants, etc. |
Quality Assurance

Hydrotec Systems is known among its worldwide clients for cost effective products and efficient services. The quality control system of the company is well developed in terms of testing machinery and procedures. All the products are tested as per the BS:1571: Part2:1975 specifications.

Right from the stage of procurement of raw materials (C.I., SS316, Casted Rods, EN-8, QSS 316, Shafts, etc.) to the stage of final delivery of the finished goods, quality maintenance is given due priority at each step. Our well equipped testing center is manned by experienced engineers who take sincere account of every minute detail to make the products free from all mechanical and technical errors.
Our Infrastructure

We have a state of the art manufacturing unit which is outfitted with latest machines and equipments, besides various tools and gadgets. A perfect blend of engineering skill and technology is shown at all production stages by our talented engineers.

Our workforce comprises of well qualified engineers, designers, quality analysts, marketing executives, supervisors, R&D staff, amongst others. The warehouse of the company is large and spacious. We strive for total customer satisfaction and take all initiatives with immediate effect to achieve the same.

Contact Details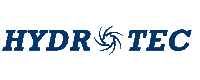 HYDROTEC SYSTEMS
Plot.No. A-28/1/11/A, Road No.15, IDA, Nacharam,Hyderabad - 500076, Telangana, India
Phone :08037266953
Key Personnel
Mr. Indrasena Reddy (Partner)
Mobile :08037266953