Business Type

Exporter , Manufacturer , Service Provider , Trader, Supplier

Capital in Dollars

US $ 300,000

Export Percentage

15%

Primary Competitive Advantages

Premium quality
Affordable prices
Timely delivery

Wide application area
Large client base





Sales Volume

Rs. 2 crore

No of Staff

35

Year of Establishment

2008

No of Production Lines

1

Export Markets

Africa, Kenya, Nepal, Rwanda, Sri Lanka, Singapore, Nepal, Israel, Oman Thailand, besides Europe, Gulf, and many other Asian and overseas regions

Investment on Manufacturing Equipment

Rs. 100 lakh

OEM Service Provided

Yes

Production Type

Semi-automatic, Handmade

No of Engineers

4

Monthly Production Capacity

50 Liquid Ring Vacuum Pumps & Systems

Memberships

Indian Pulp and Paper Technical Association (IPPTA)
Federation of Andhra Pradesh Chambers of Commerce and Industry (FAPCCI)
Bulk Drugs Manufacturers Association (BDMA)
Small Scale Industries (SSI)

Product Range

Vacuum Pumps

Water Ring Vacuum Pumps
Liquid Ring Vacuum Pumps
HV Series Vacuum Pumps
Two Stage Water Ring Vacuum Pumps
Liquid Ring Vacuum Pumps
Oil Seal Vacuum Pumps, etc.

Single Stage Vacuum Pump Parts
Single Stage Cone Sets
Vacuum Systems
Rough Castings
Ejectors

Steam Jet Ejectors
Water Jet Ejectors
Steam Jet Ejector System

Closed Loop Systems, etc.

Services Offered

Design Services
Commissioning Services

Installation Services, etc.
Contact Details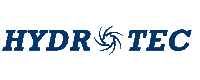 HYDROTEC SYSTEMS
Plot.No. A-28/1/11/A, Road No.15, IDA, Nacharam,Hyderabad - 500076, Telangana, India
Phone :08037266953
Key Personnel
Mr. Indrasena Reddy (Partner)
Mobile :08037266953